Public Sector Overview
Overview:
The ability to sell to the government opens up a variety of opportunities for businesses. However, it is often associated with complicated contracting processes and long sales cycles. Promark's Public Sector Business Program was put in place to help resellers navigate the government selling process and expand the reach of their business. The core of Promark's Public Sector Business Program is its GSA Schedule. Promark Technology has held its GSA Federal Supply Schedule contract for over 18 years. Access to a GSA Schedule can help reduce the level of competition in government opportunities to only those contractors that also hold Schedule contracts. It also helps close opportunities more quickly since the pricing and terms and conditions have already been pre-negotiated.
Promark's Public Sector Business Program provides authorized resellers the ability to leverage its GSA Schedule to market and sell products and solutions into federal government organizations. Through the use of GSA's Cooperative Purchasing Program, authorized resellers can also sell into eligible state and local governments who benefit from pre-vetted vendors on a variety of information technology products and services. This enables these entities to meet their mission while reducing costs and maximizing efficiency.
Promark's Public Sector Business Program allows you to navigate the federal procurement process by:
•  Offer your sales channel government contract vehicles
•  Easily integrate government sales into your existing sales structure
•  Adhere to government regulations and compliances
•  Minimize risk
•  Expand sales reach into public sector market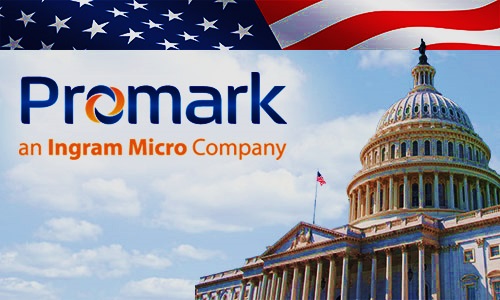 ---
---