Texas DIR
Promark Technology, Inc. holds a Data Storage, Data Communications & Networking Equipment contract for the state of Texas. Products and or services provided on this contract include Cradlepoint, Nutanix, and Rubrik. This contract offers data storage and data protection solutions, routers, network accessories and services at discounts up to 15% off MSRP. This contract may be used by state and local government, public education, other public entities in Texas, as well as public entities outside the state. This contract has subcontractors and resellers available.
.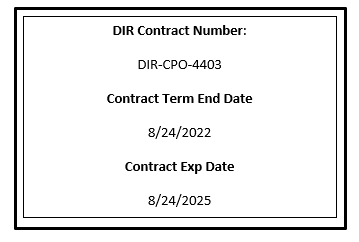 Warranty Information:
–> Warranty and policies are based upon manufacturers' warranties.